Monster Legends - A game similar to the popular Dragon City. In Monster Legends, you rear Monsters by having habitats and farms to feed the Monsters.
This is a Farm Hack, allowing you to have more farm that you should have. Look at the screenshot below. I am only level 3, allowed only ONE farm, but with the hack, I have 8 farms working for me! This allows you to grow more fruits, level up your monsters faster which allows you to earn more gold in return!
Steps (Follow EXACTLY or the game will have an error pop-up):
1.   Enter Monster Legends (
https://apps.[Not
Allowed/[Not Allowed/[Not Allowed/FB]]].com/monsterlegends/?sp_ref_cat=flash_reload )
2.   Open Cheat Engine
3.   Change value type to "String"
4.  Scan for FARM
5.   Select ALL addresses and click on the red arrow.
6.   Change all the values to INFINITE
7.   Place any farms you already have into the storage (Put in store).
8.   Now build a new farm
9.   Put it in storage (important or the game will bug out)
10.   Repeat steps 8-9 until you are happy.
11.   Now refresh your page.
12.   Then scan FARM again.
13.  Again, change ALL the values to INFINITE
14.   Go to your storage and now you can place all farms from your storage.
15.   Close Cheat Engine.
16.  Refresh game. Enjoy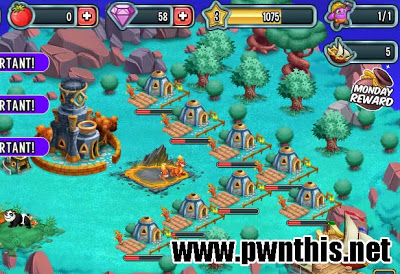 Cheat Engine
Firefox/Chrome
Cheating Tools Required:
http://adf.ly/Zi5aI
Tools Tutorials :
http://www.pwnthis.net/search/label/How%20To