Hello I'm back again for the third time. This is the first version of my new hack series called "Geopulse Softwares/Project". Now you might thinking what is this software, well I created this aiming to create various hacks in various games. And of course, I'll start with CF since I started in the hacking scene here . What's the meaning of Geopulse? I don't know either it's just random words built up in my mind
Features:
Fly Hack/Freeze Height
No Bug Damage
Always Head Shot
No Grenade Damage
No Fall Damage                       
                      How To Use:
Open Loader
Open CF
A message should pop-up saying that it is injected and done!
Download Link:
http://adf.ly/Zbbp2
                                     HotKeys:
Up Arrow Key -> To Freeze the height (To do the fly hack)
Down Arrow Key -> To Unfreeze the height
The rest are auto on
Notes:
Use fly hack in a short duration only or it will cause client errors and don't do it frequently!!
Your bullets have the same damage even with always head shot.
 In-game ScreenShots: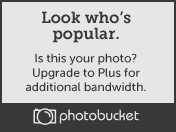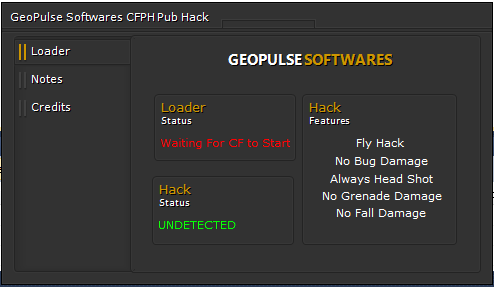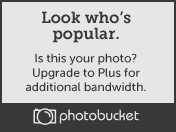 Requirements:
http://www.microsoft.com/en-us/download/details.aspx?id=5555
http://www.microsoft.com/en-us/download/details.aspx?id=14632
Virus Scan:         
http://virusscan.jotti.org/en/scanresult/e2f1ed249b060b18eacdb81eaf2970572e0ac1fe
Credits:
@giniyat101
@zhanre
@Pingo
@remzkee0903
@kmanev073
@ramo
@aeonhack